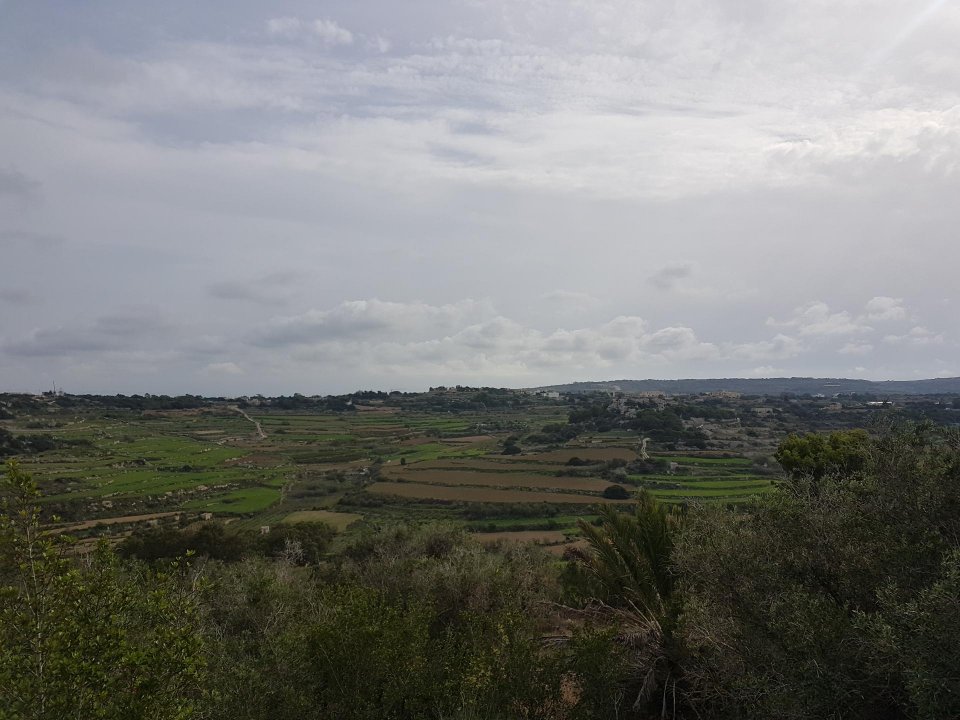 I had wanted a chill out day and just chilling in the sun, reading and swimming. So for one day Mart went alone.
First he went to St. Pauls bay and had a look at that. One day before we had found a local butcher in Mgarr and had decided to get some fresh T-bone steak (Om nom nom) and so Mart had wanted to step by there on his way back. But the busses came (like most of the time) according to their own convenience. Mart didn't mind and started his trip by feet.
He found some really pretty side roads (if you even want to call it road),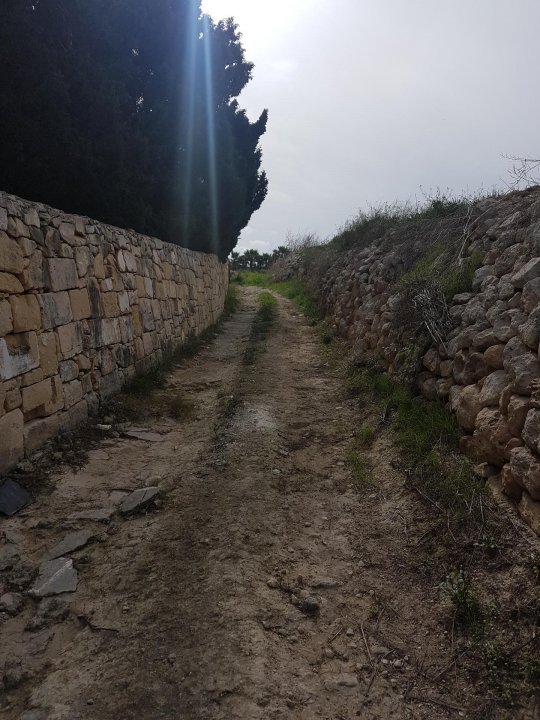 walked through beautiful nature (with even less litter) a little offside the touristic part and even met a pony, which was pretty happy about the relief.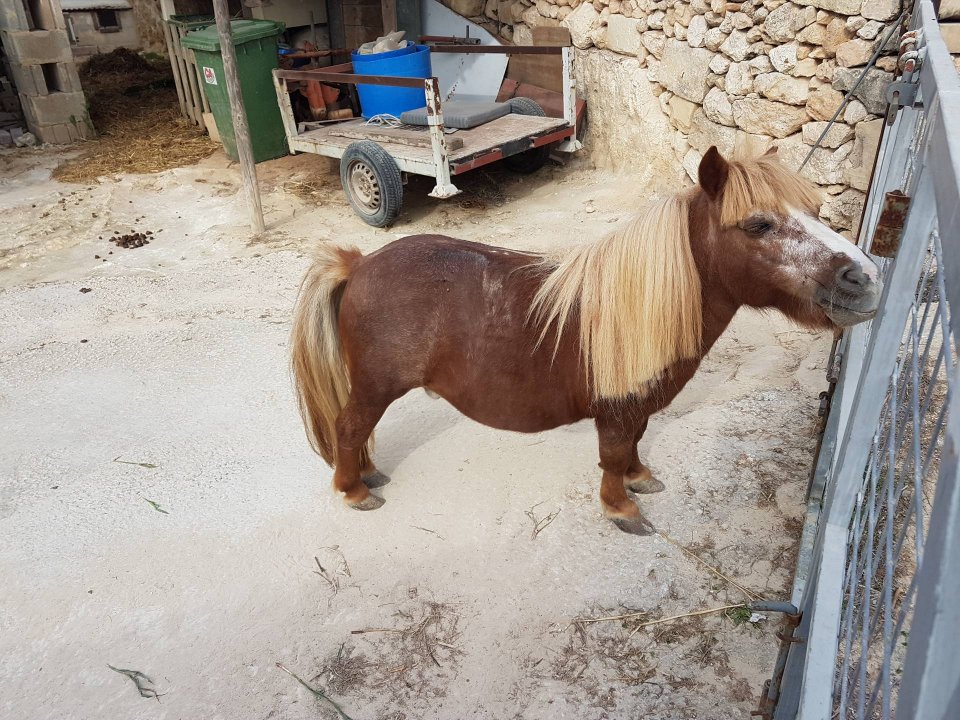 He had made his way half to Mgarr when a Maltese fruit and vegetables salesman stopped and asked where he was heading and as he heard that Mart was traveling to Mgarr by feet, he called him mad and insisted to give him a ride.
After a few days in Malta you're getting used to be waken up early in the morning by shotguns. But we had always wondered what they were doing because there were so many different sounds of guns. The salesman finally gave an explanation: there are some people who make fun of shooting the little birds for no good reason and then leave them lying on the floor. The fruit and vegetable (and -according to him- flower) salesman said he could not understand such senseless behavior - very sympathetic =) He drove Mart to Mgarr and they had a little chat about what they were up to and the little Maltese world.
Even the guy in the supermarket was really kind and gave Mart a cooling bag as a present, so he could keep our T-bone steak cooled.