Hogwaaaarts *.*
Posted by
hexe
on Sep 05 2014 in
UK 2014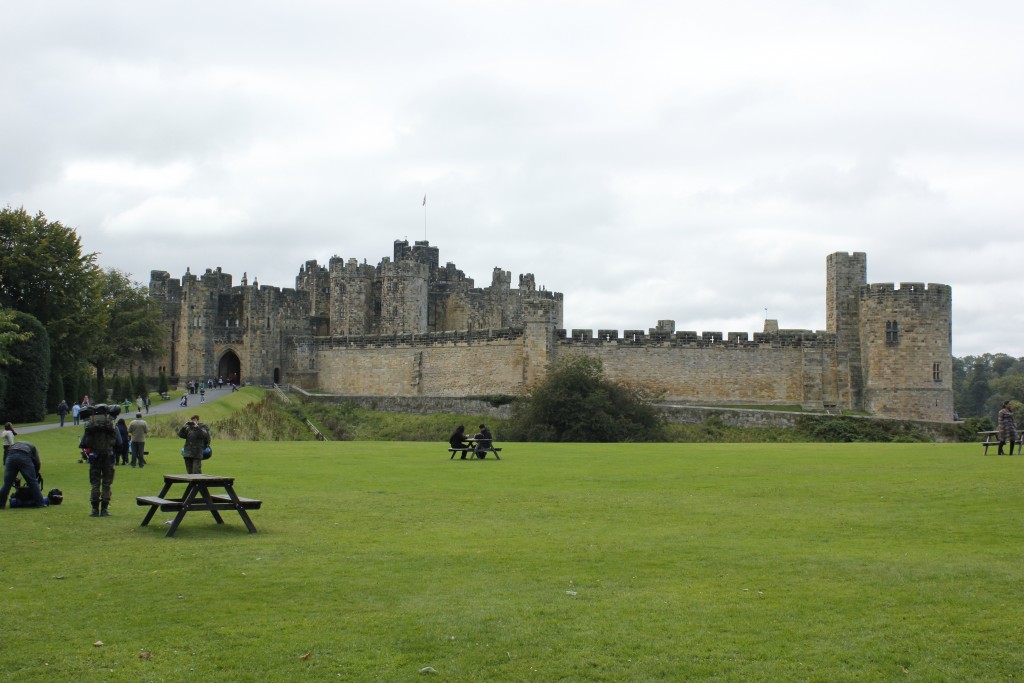 Yeah, we went to Alnwick Castle, the location that was used in Harry Potter as Hogwarts and also in a few scenes in Robin Hood. I was like "meeeeooooow!!!" and felt like home =) Just my witches' broom was missing...
The first thing we saw there were people with sticks in a pond - we all thought they were actors, but after a while trying to find out what kind of art they could present, we suddenly realized, that they were only cleaning the pond.
In the castle Hella and me had a lot of fun rolling down a hill (I guess the German description is ''Kuller-fässchen''), dancing on the lawn and climbing up the walls. Mart was completely in his element with the cannons and everyone enjoyed a few hours at the castle and amazing scenery.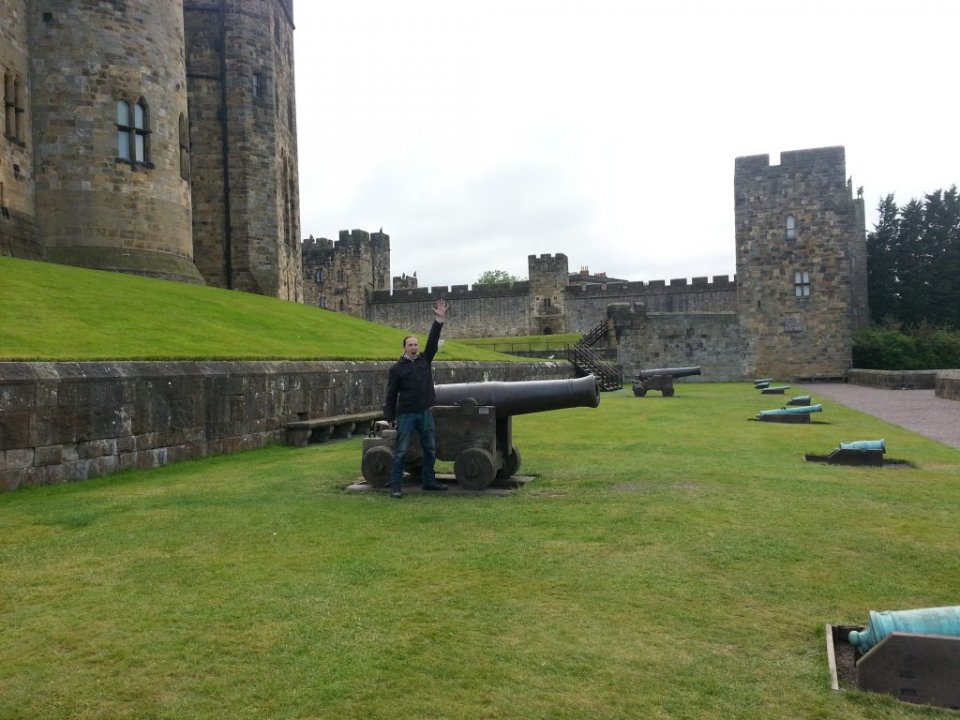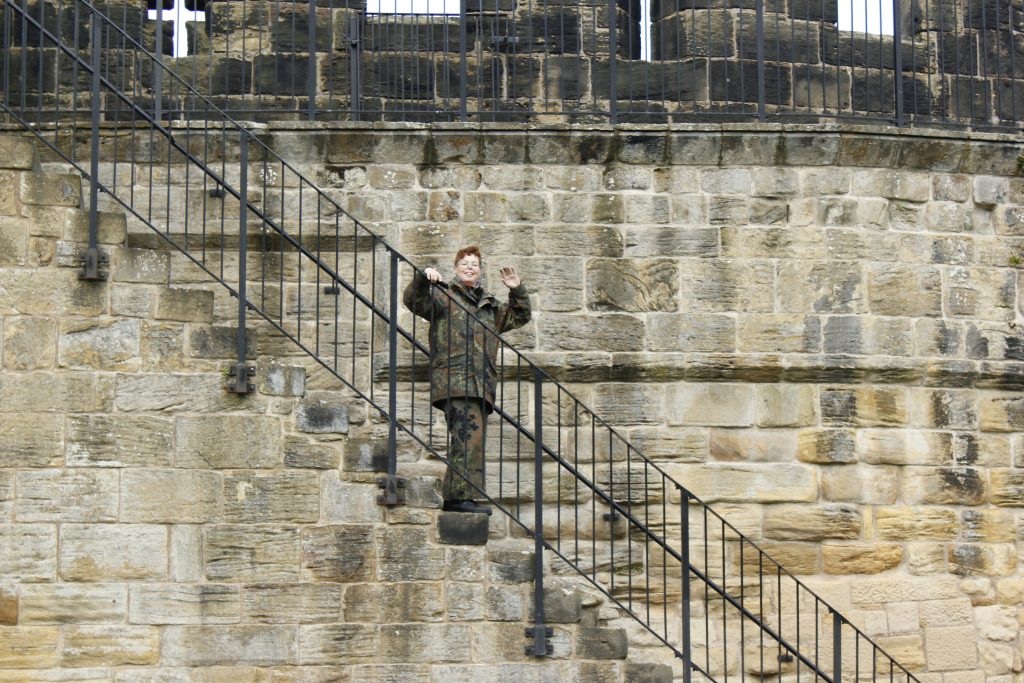 Afterwards we had to clarify the daily question, where to spend the night. This time I found a youth hostel right at Alnwick itself. This charming little town looks absolutely like Hogsmeade and I felt like going to the ''Leaky Cauldron'' when we walked down the streets. The hostel itself had a fantastic institution: a self catering kitchen! A kitchen, where nearly everything is available and you just need to bring the foodstuffs with you. Moprü was motivated to cook and so we had the first warm meal after a couple of days. Omnomnom!! While buying for cooking we got to know that even on public holidays shops are opened – I like that =)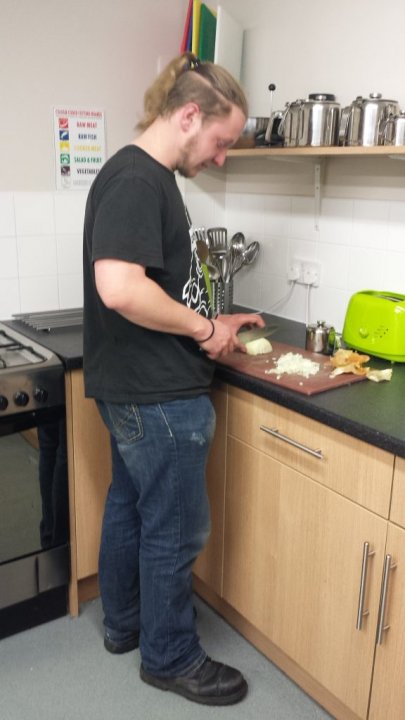 The next day we decided to drive as far as possible, because we were far behind our schedule. With a few breaks we ended up in the evening at Glenfield Caravan Park. The first thing we saw was a sign "Keep off the grass" – on a camp site. Well it was a very quiet place, but the supervisor was very nice and we did not have to keep off the grass ;)
On the way towards the campsite my scooter had begun to make strange noises, but I could drive on. In the evening the guys tried to find out what it was and they found a washer in my cooling water pump. (Since that time my scooter was losing cooling water, but after three days it decided to repair itself and to keep it again.)
It was the first warm evening and we had a very nice BBQ, sat outside very long, drank and laughed a lot about bad corny jokes :P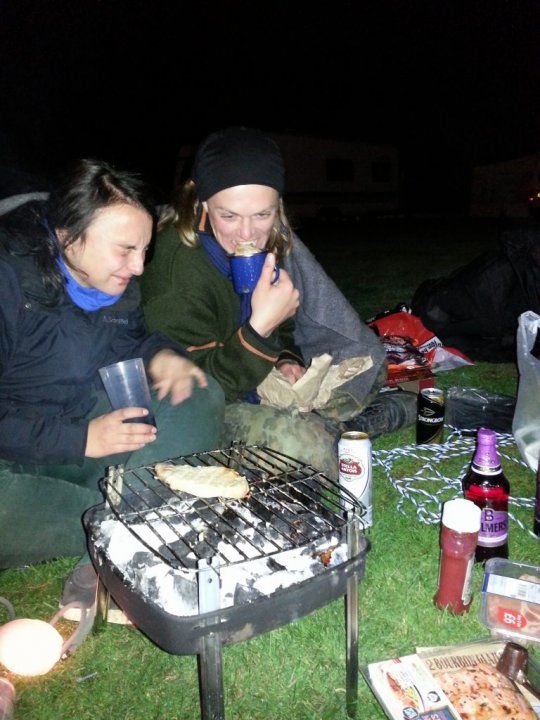 this is what it looks like, if people spare plates :P
Greets Lena