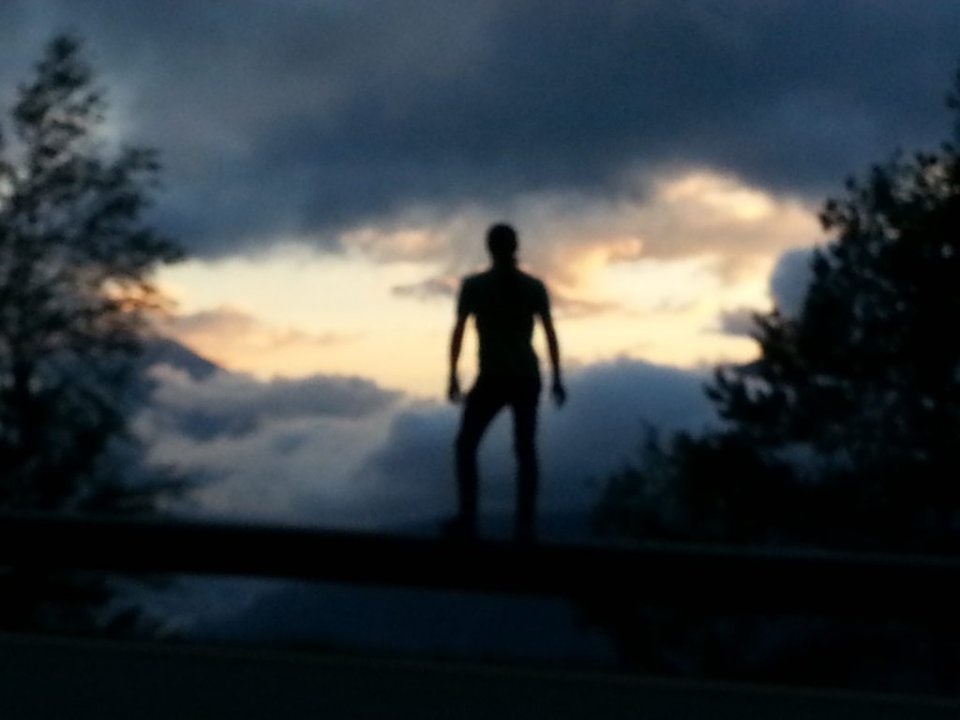 This is about the shortest trip to Italy, we've ever made; about freaky swiss routes, which lead you deep into the montains and of course about our next trip to Corse. And guess, how we're going to go there - yes, indeed - again by scooters!
If someone would ask, what we (Lexi, Mart and me - Lena) did yesterday... well, we've been to Italy for exactly 15 minutes. Reason: Data Mining!
Ok, now, from the beginning: This year, we will again, but maybe for the last time, make a great trip with our scooters. We want to drive to Corse all through the Alps. So this time we wanted to check first, if our scooters could make it and that's why we drove to Italy for 15 minutes yesterday. We did not need to drive further, because the Alps may be our only problem with the scoots (hopefully). And this is going to be the whole route: Waldshut to Savona.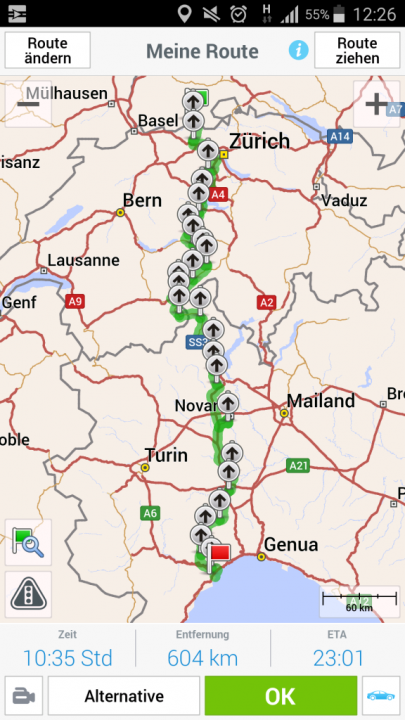 Remarkable mountain passes are first the Grimselpass, then some small part of the Furkapass and the last until the border to Italy is the Simplonpass.
It was pretty fun to be on tour again, as we were having a great view all the time, because we only drove country roads. But we did not only drive around, to enjoy the view, no, we did very much science! =) In fact we logged waypoints, slopes, petrol stations and campsites on the whole route and Mart did some digital altimetry. So now we can search for some similar paths with comparable slope in Germany to check if the scoots will take it.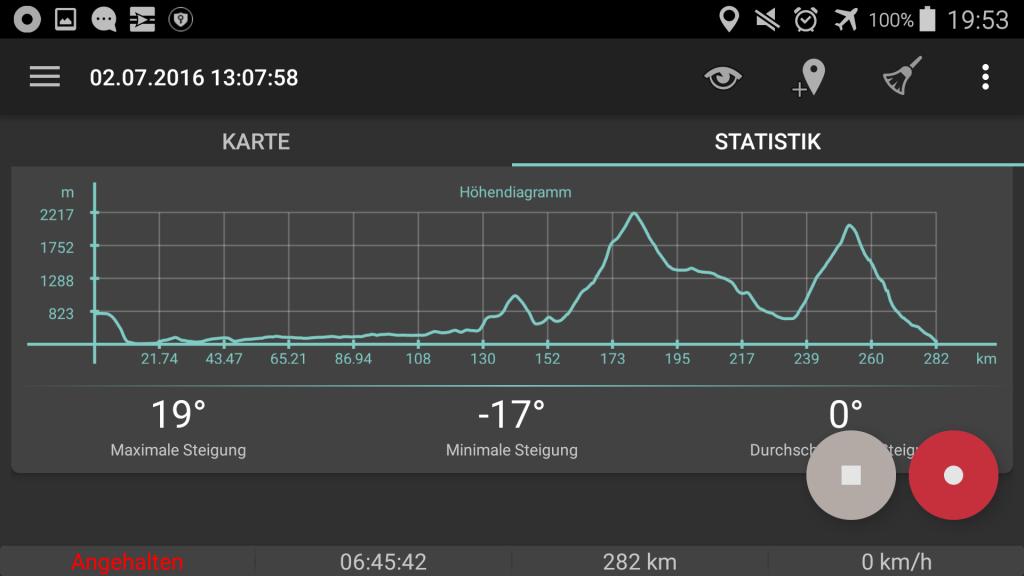 This year we will be a larger group of people, than in 2014 and not all of them will drive by scooter, but also by motorcycle and car, but this is not completely determined - only the four persons on the scoots are set: Hella, Lexi, Mart und Lena - if we can figure out, that it's possible.
As we reached Italy, it was already about 7 p.m. and we decided to drive back immediately (we had to do another 300 km and there were, as you can see, some mountains to climb). As we had finished our science project, we told the navigation system, we now could take some motorways as well, in the hope that we could be faster than six hours... But that was not even close. This, until then, very well working navigation system, decided not to differ between roads and car trains through mountains. Well, you cannot exactly blame it, as they are only common in Switzerland, I guess, but it is not the best of all feelings, if you find yourself somewhere in the outback and suddenly the road dissapears!
With some little detours and "a little" later than expected, we arrived back home at 3 a.m. in the morning. But the mood was great all the time, as you can see: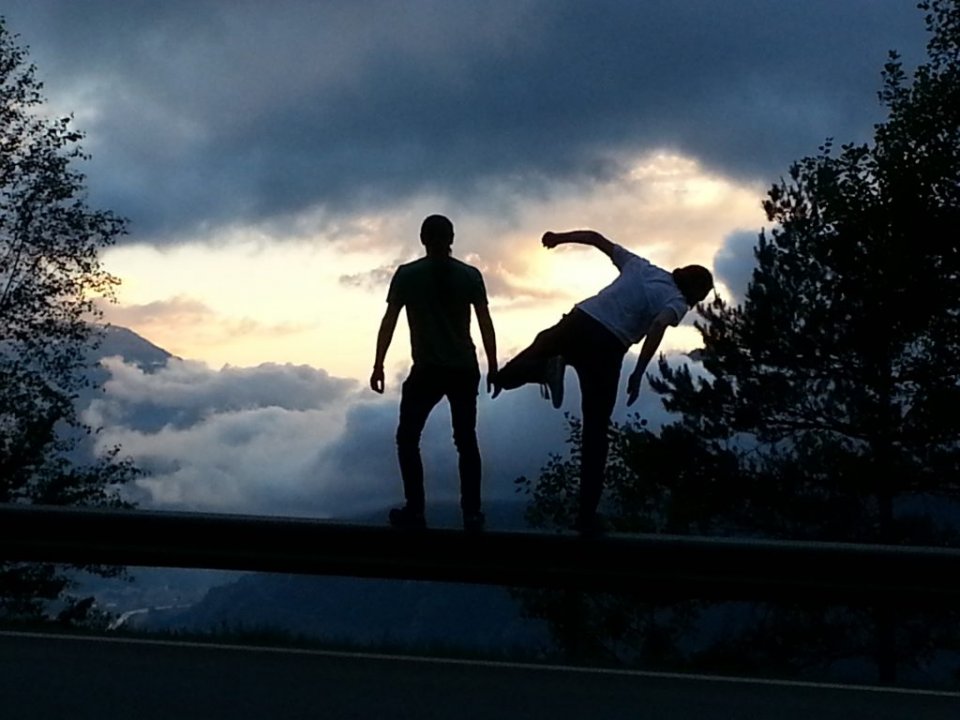 We had a lot of fun driving around, doing science, fooling around and are looking foreward to our holiday in August/September.
Greets
Lena, Mart, Lexi